Get Tested. Practice Prevention. Access Resources.

We can all take action to educate, raise awareness, be safe, and care for ourselves and others in response to HIV/AIDS. Throughout this site, you can develop the knowledge and tools necessary to make a difference on campus and in the community.
 More than 1.1 million Americans  are living with HIV and an estimated 51 percent of young adults (ages 13–24) who are infected  don't know they have it. 
 HIV is silent.  It shows no immediate symptoms. It's for life. There is no cure.
HIV is transmitted through high-risk behaviors, such as unprotected sex or intravenous (IV) drug use. The virus invades the body's T cells (white blood cells that fight infection) and gradually weakens the immune system. This can lead to the most advanced — and deadliest — stage of HIV: Acquired Immune Deficiency Syndrome (AIDS).
 Nearly 40,000 new infections  occurred in the United States in 2017. (Source: CDC.gov)
There are over  9,000  people living with HIV in Riverside County. (Source: rivcohivaids.org)
You can take can  take steps to protect yourself  — and others — by practicing prevention, getting tested, and accessing treatment and wellness resources.
You don't have to do it alone. We're here to help, every step of the way.
Who's at Risk?
HIV can affect anyone, regardless of age, ethnicity/race, gender, sexual orientation, gender identity/expression or socioeconomic status. Even unborn children can be infected.
 You are only at risk if you are exposed to someone who is HIV-positive (HIV+). 
Some populations are considered at higher risk for HIV/AIDS:
Men who have sex with other men
Transgender women who have sex with men
Black/African American
Latino/Chicano
IV drug user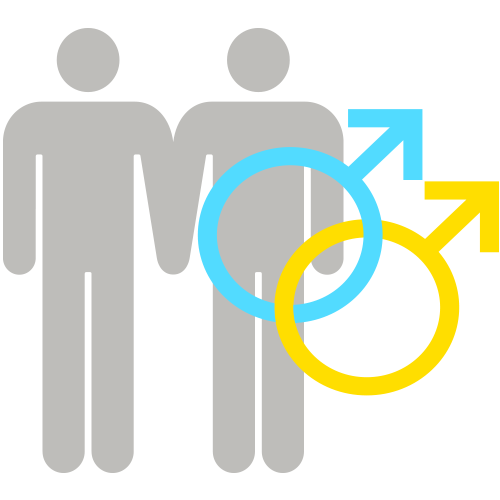 Men who have sex with other men, particularly those among the Black/African-American population, are most affected by HIV.  (Source: HIV.gov)
Stand Up Against Stigma
The negative, unfair beliefs surrounding HIV/AIDS prevent people from getting tested, practicing prevention, sharing their status with a partner or seeking treatment. The stigma makes us all vulnerable, but together we can stand up against it and save lives!
Talk openly about testing, prevention and treatment.
Encourage others to access campus/community resources.
Support those living with HIV/AIDS.
Before engaging in sexual activity with a new partner(s):
Discuss your sexual/drug-use history.
Get tested.
Disclose your status if you know it or think you've been exposed to HIV.